We Provide a multitude of services, but our promises are simple. We love what we do and we love our clients so we meticulously plan, deliver on time, and our prices are fair.
Meticulous Planning​
Every Step of the way
Completion On Time​
Always and every time
Perfect Execution​
We plan perfectly, we work hard, we deliver on time. Perfect Execution.
Affordable Prices​
All of that at affordable prices and that is our promise to you.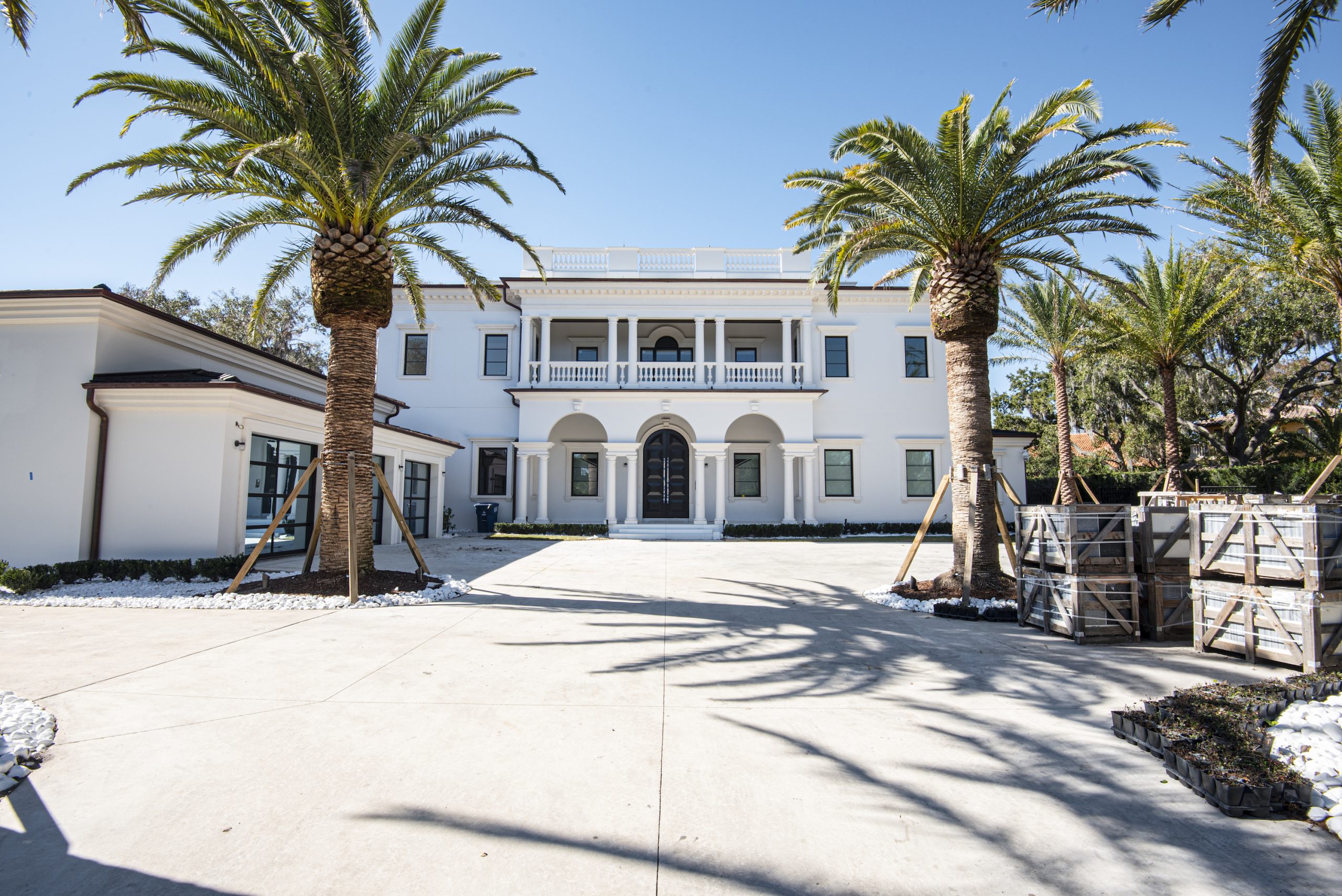 Parthy Construction has had the privilege of building unique houses and residential properties for their valued customers that allow clients and developers to attain their aspirations. Whether it's employing unusual components, using cutting-edge technology, or delivering cost-effective conservation measures, we can help. Everything from the construction stage and regulatory application to concrete, formworks, and internal completion aspects may be planned, built, and managed by us. To optimize lifelong potential savings and keep the project on track, our professionals having experience in dealing with new home construction in winter park, respond promptly to your project. Whatever it takes, we'll do it. We specialise in working on unusual and difficult assignments.
When you have a project that requires many types of general contractor services, Parthy Construction is an excellent choice to opt for.  Let's assume you want to knock down a wall, extend a kitchen and bath contractor in winter park, change the flooring in many areas, and add a master bath makeover to the mix. With Parthy Construction and our exceptional  General contractors, it's not a big deal. We have all the extraordinary skills in sanitation, electrification, structural support, and other areas to ensure that the plan is good before locating the appropriate subcontractors to carry it out. Our Florida garage builders here ensures that you stay tension-free, while we carry off all your requirements. We take pride in changing your thoughts into a reality. You, no longer have to worry about finding a reliable general contractor service in Florida, because we have stepped in to rescue you!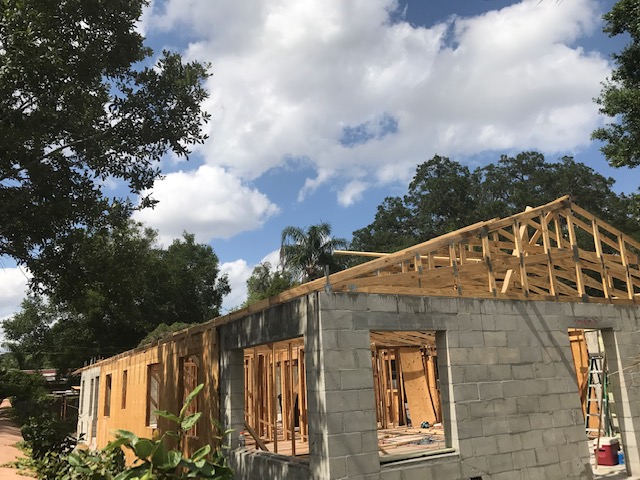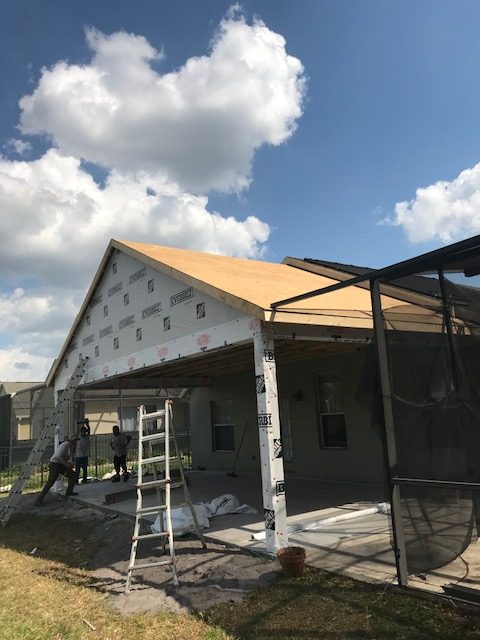 Many contractors specialize in certain types of house expansions. Parthy Construction is capable of completing any project. We can provide useful home upgrades whether you have a huge, comprehensive, multi-level, multi-room, basic one-room, or second-story property. Furthermore, if you're unclear whether the project is right for your house, our reliable designers will help you make the ideal choice. We make sure that your room addition design blends in with the rest of the home's facades in an aesthetically honest fashion. Parthy Construction is a home additions in central Florida and Orlando company with in-house designers that can develop equally attractive and useful room expansions to meet your home and lifestyle.
Home Remodeling and Renovations
You adore your home, but it may be beginning to show its antiquity. Maybe the folks are getting older because you need more space, or it could be a period for that spacious home that you've always wanted! Our skilled home remodeling contractor in Orlando professionals can construct whatever you may imagine. By adding or eliminating walls, our renovation specialists may help you transform an underutilized space or even build a new room. All you have to do now is plan on remodeling your home, and you'll be good to go once it's in the hands of Parthy Construction.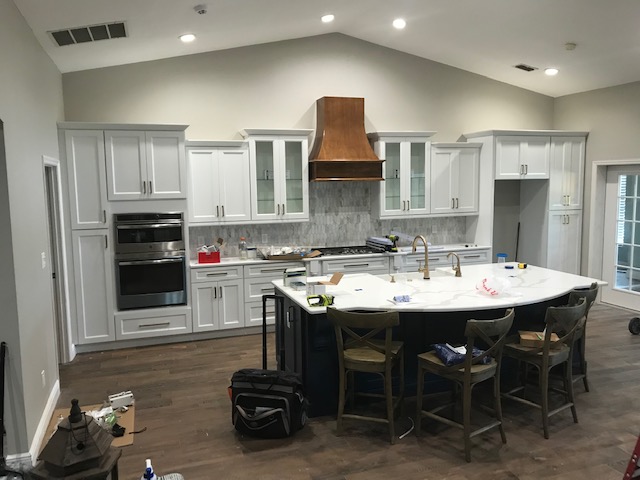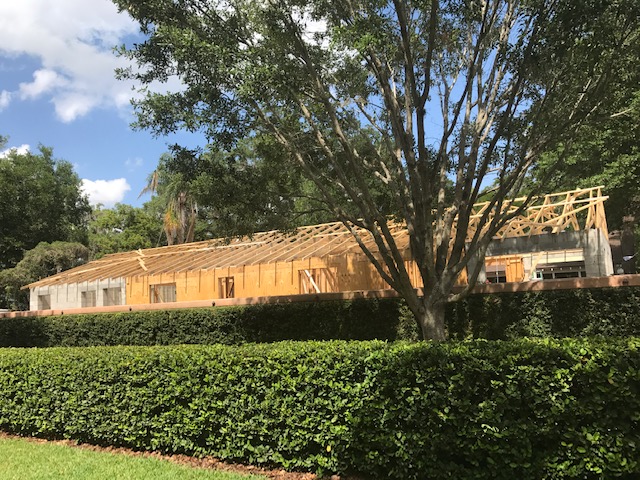 We create stylish and useful accessory dwelling units that enhance the value of your home. Also known as a guest house, granny flat, in-law unit, or cottage, accessory dwelling units are residences erected on the same property as your current home. They are typically constructed in a less-used part of the property. Parthy Construction saves you time and money by ensuring one-of-a-kind accessory dwelling units services in Orlando. Broadly put, we make you a participant in the production of your new accessory dwelling unit. Reach out to our expert team for a free and comprehensive consultation about your new accessory dwelling unit.
We provide a broad range of services, so whatever you're searching for, you'll find it here. At Parthy Construction, garage building services in Orlando provide the highest quality concrete construction and foundation services, including the shaping and installation of cementitious materials for foundations, sub-base walls, ramps, stairwells, floors, retaining walls, and other infrastructure components. Throughout the groundwork building process, the necessary forms are erected, reinforcing bars are adjusted for stiffness, fresh concrete is used, and spare materials are removed. This category of exceptional services also includes concrete block construction. Overall, we make certain that all of your building needs are addressed here. Our experts make certain that their knowledge is put to good use in order to benefit you and your space.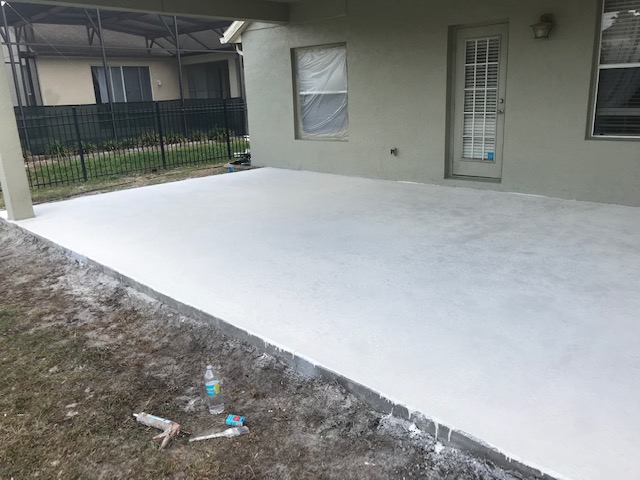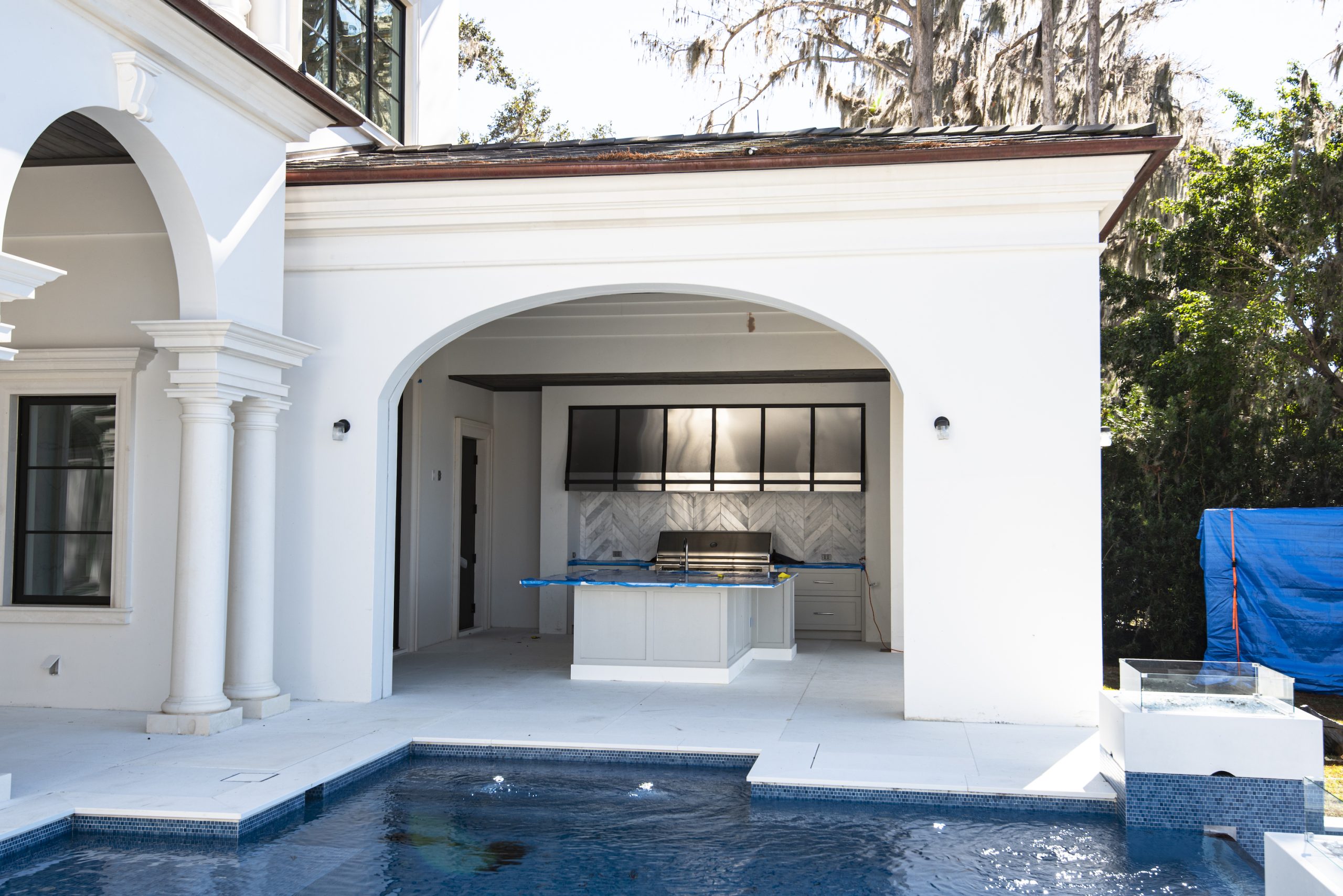 Custom home bars services are one of the most frequent projects we get. It speaks volumes about their growing popularity. Regardless of the size, age, or location of the land, home bars are an excellent venture for both new as well as old houses. For almost 20 years, Parthy Construction has been designing and developing both commercial and private luxury custom home bars florida. We have successfully constructed a wide range of custom bars for a variety of clientele throughout the years.
We Design And Manufacture A Variety Of Bespoke Style Bars 
Classic Bars: With your particular touches, we can build and refine any classic style, from sports bars to old-fashioned saloons. At Parthy Construction, our custom home bar services experts in Florida can create a bar style with your preferences in mind. Our classic bar designs might also incorporate gleaming cabinets and countertops with excellent glassware storage solutions.
Industrial Bars: We have the ability to design and build the gorgeous industrial bar you want using the right blend of wood, metal pipes, and lighting.
Basement Bars: Your visitors will feel as though they are in a hidden speakeasy with exclusive access to your own basement bar. Convert your underused underground room into a vibrant and exciting bar lounge for the true VIPs, your friends, and your family.
Concrete Foundation Construction and Footing Services
We provide a wide range of services, so no matter what you're looking for, we've got you covered. We offer the best concrete construction and foundation services at Parthy Construction, including the shaping and installing of cementitious materials for foundations, sub-base walls, ramps, staircases, flooring, retaining walls, and other infrastructure components. The needed forms are placed, reinforcing bars are adjusted for rigidity, fresh concrete is utilized, and the spare materials are removed throughout the groundwork construction process. Concrete block construction is also included in this category of our extraordinary services. All in all, we ensure that all of your construction requirements are met here. Our professionals here make sure that their experience is used effectively in order to benefit you and your space through foundation construction services in Central Florida.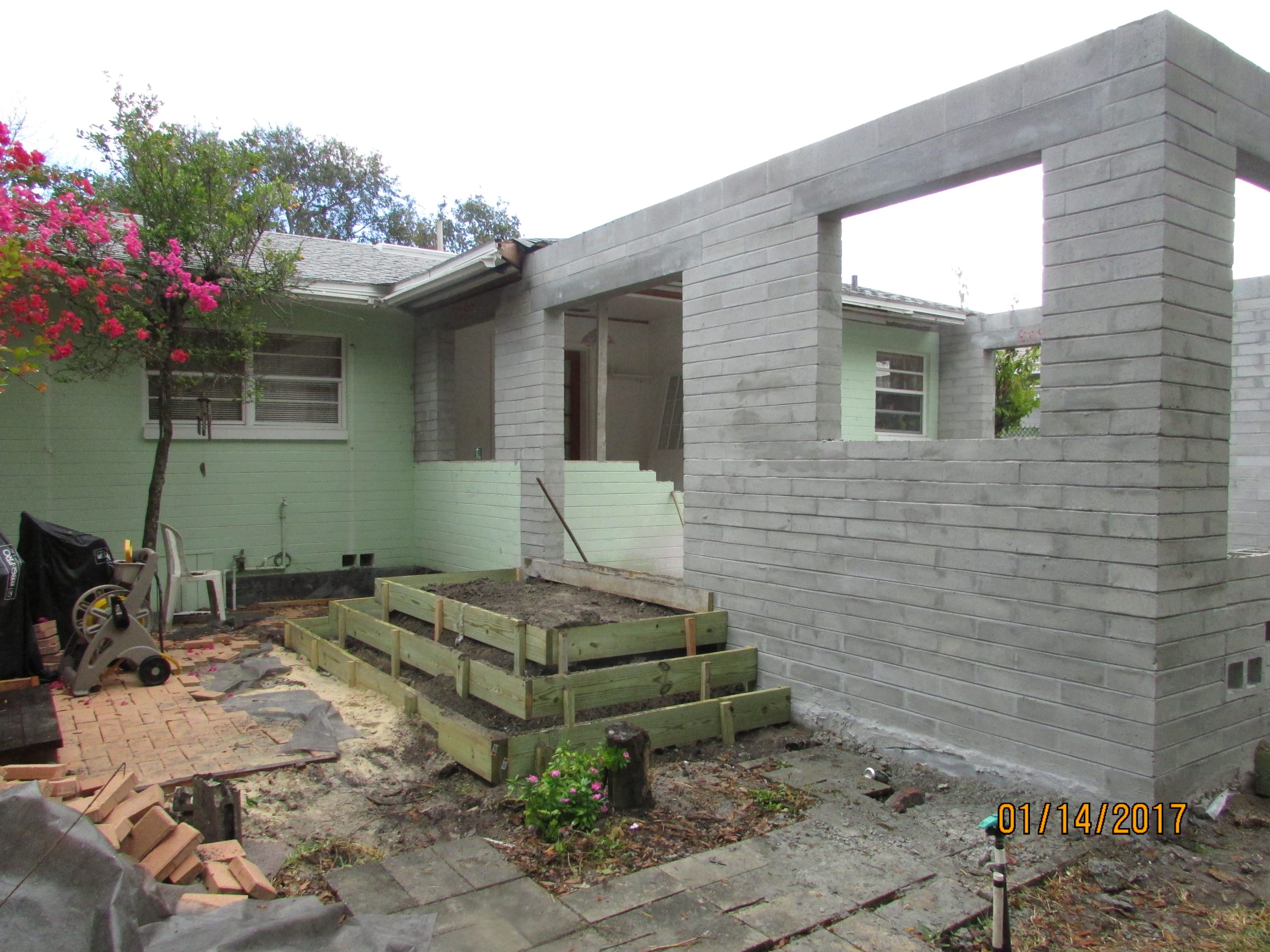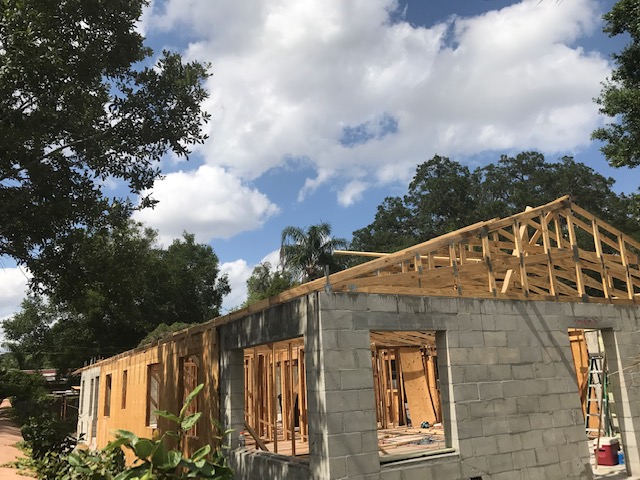 Custom Brick Masonry Contractors
Brick Masonry is a long-lasting material. It is constructed by systematically putting bricks in mortar to form a solid mass that can sustain applied loads. There are many different kinds of bricks and mortars that are used to build brick masonry Orlando and Florida. The link between bricks in brick construction is created by filling joints between bricks with sufficient mortar. Are you on the lookout for trustworthy brick masonry services in Orlando to work on your outdoor living space? Parthy Construction has you covered. We can assist you whether you need to restore an existing space or construct a completely new one.
We are not like other brick masonry contractors who will construct you anything "off the shelf." All you have to do is show us a picture or tell us exactly what you want, and we will construct it for you.
When you want a fresh, contemporary update, extra storage space, added safety measures, or all of the above, our qualified team of bathroom renovation pros can make your ideal bathroom a reality without the hassle. Parthy Construction's custom local bathroom remodeling services Orlando and Central Florida will offer you the look you desire at a price you can afford. We will never let utility stand in the way of an appealing design.
Old furnishings and fixtures are removed and replaced with stunning choices in a range of colors and designs as part of our distinctive complete bathroom renovation process. By hiring us, you will bid farewell to continually shifting deadlines and unforeseen fees.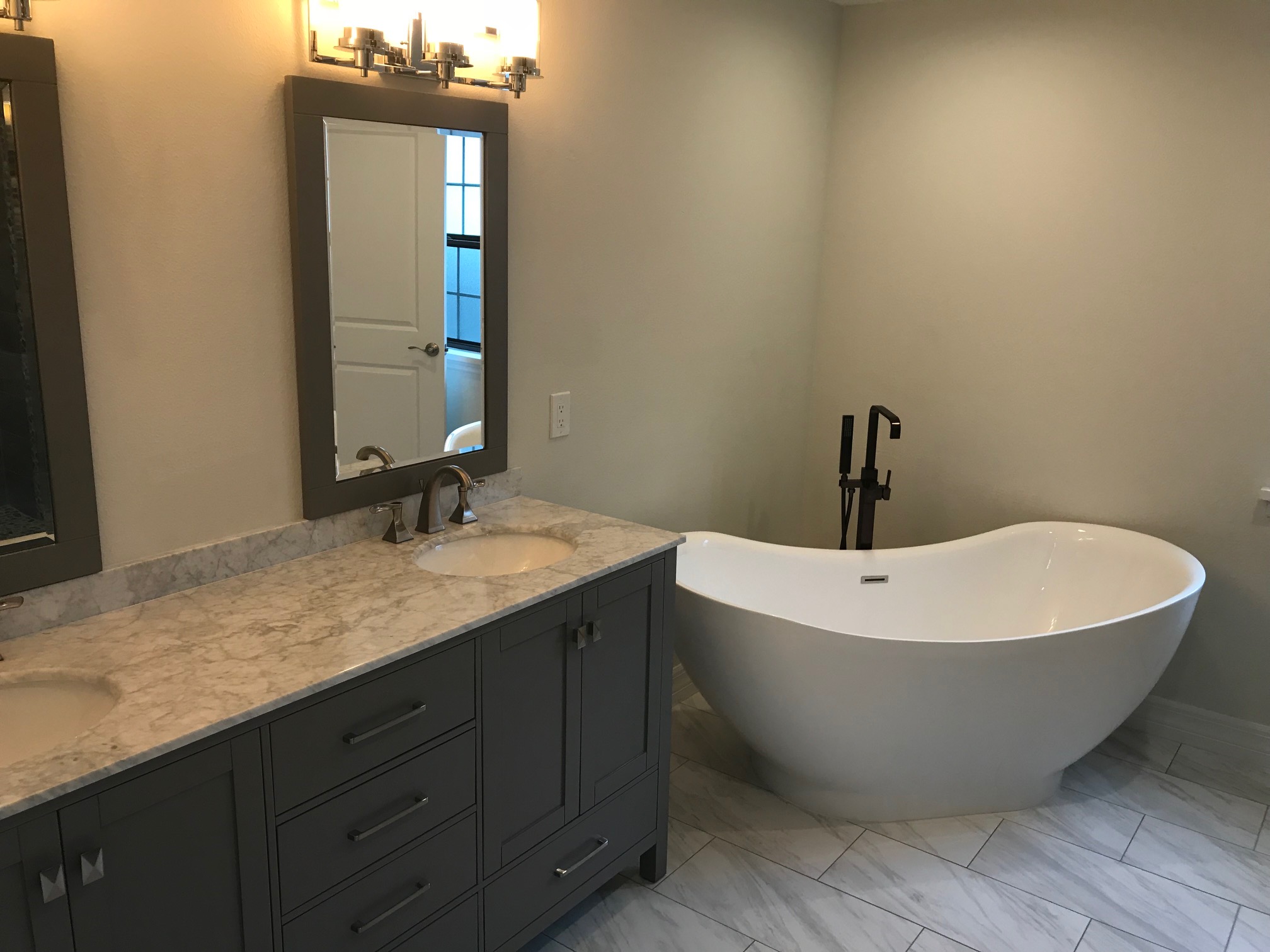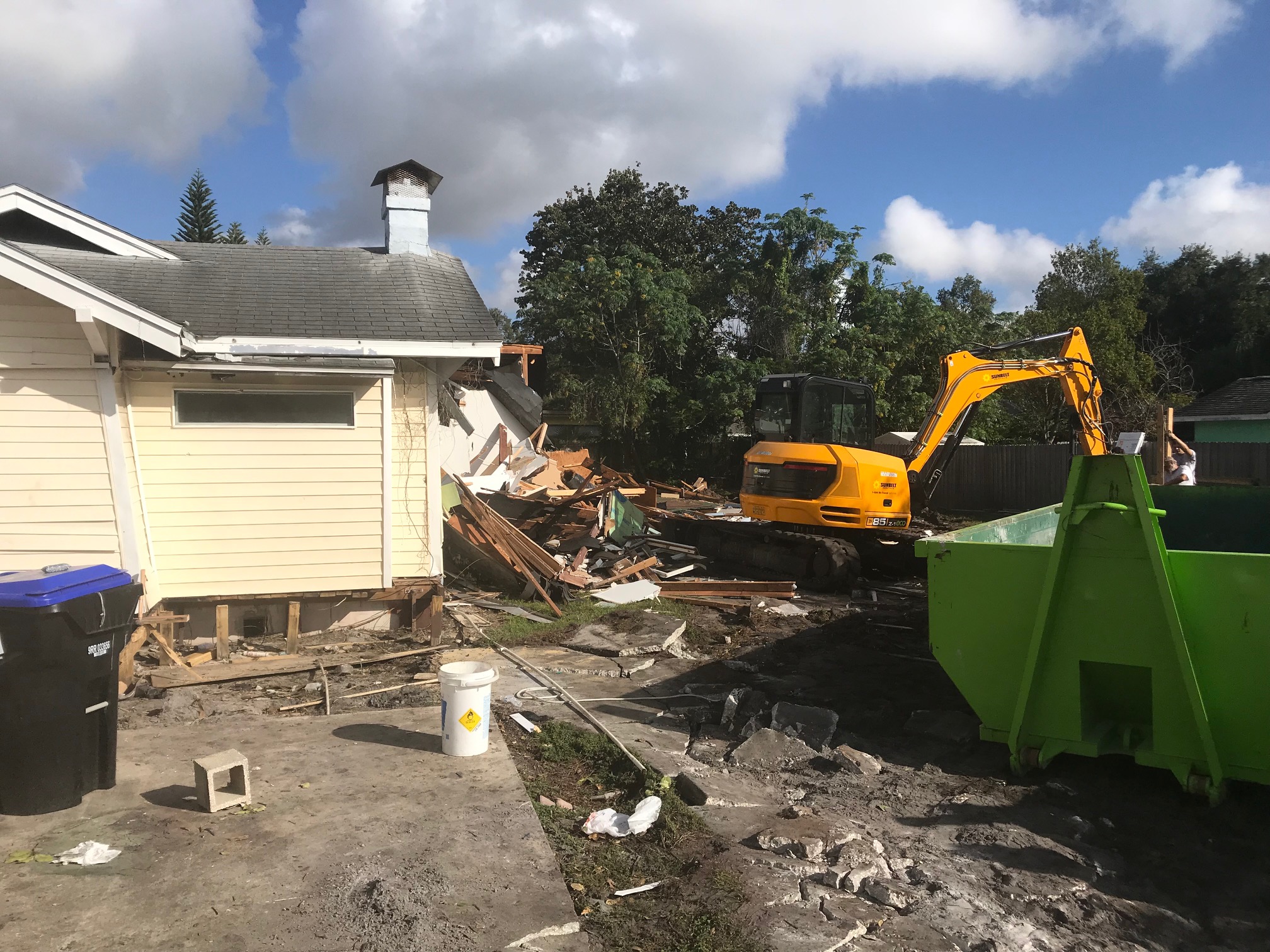 There is nothing like knocking down the old constructions and starting from scratch with something fresh and brand new. In general, demolishing residential and commercial buildings in Orlando is straightforward, needing standard equipment such as a loader, excavator, etc. However, some demolition services in Orland operations require the use of larger-scale machinery, which we are completely competent in managing. All of these instruments are used to demolish, collapse, and knock down a structure in order to carry it to the landfill.
Asphalt shingles are easily the most used roofing material in the United States. This roofing material is simple to install, offers good protection, and turns out to be a cost-effective option. Parthy Construction provides a wide range of asphalt roofing shingles in Orlando that are an ideal alternative for your roof. Custom home Builder in central Florida they are available in a variety of designs and practically every color you can think of. Be it a traditional or contemporary theme, you can select an asphalt shingle to complement your home or commercial space and give it the personalized appearance you desire.
An asphalt shingle is made out of a fiberglass or organic mat that has been coated with asphalt and then topped with colored mineral granules for weather protection. They come in a host of grades. The higher the grade, the longer the life expectancy. Typically, the lifecycle of Asphalt roofing shingles might be anywhere between 20 and 30 years. On top of that, they are waterproof, and many of them are even Energy Star.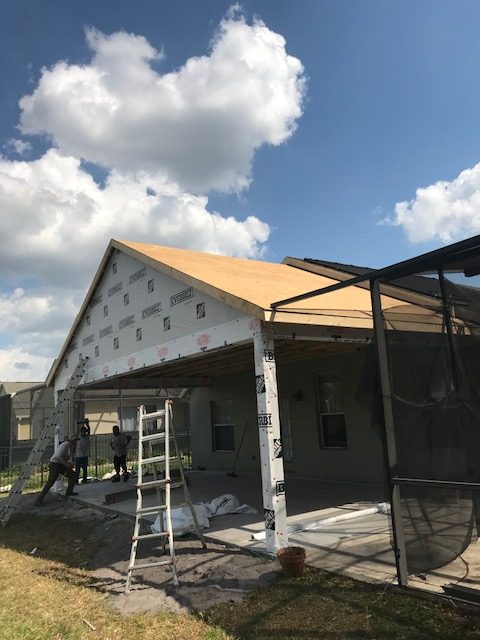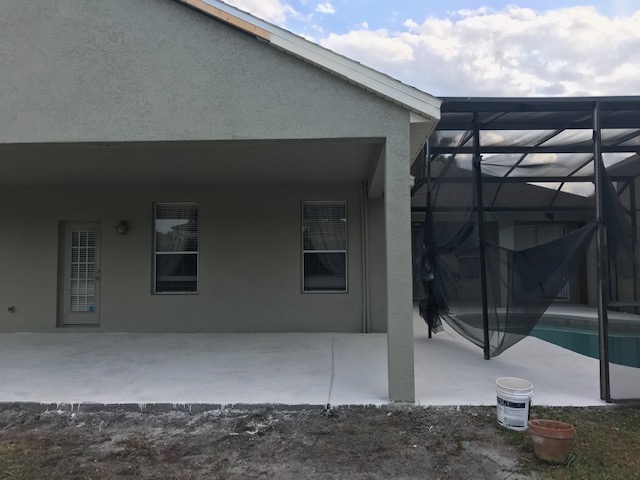 Indeed, nothing really tones down your mental fatigue like getting a dose of fresh air, having a chat beneath the stars, and sipping coffee during the sunrise. deck building services center Florida enable us to experience these precious moments every day.
At Parthy Construction, we have been giving experiences like this to our clients throughout Orlando and the surrounding regions with extraordinary deck-building services. We want to assist you in creating your ideal outdoor living environment. Rest assured, we are the kind of deck construction contractors you would want to brag about to your friends.
Your budget, vision, space, and requirements all go into the process we employ to design and build a deck you are going to cherish for several years. Instead of rushing through the process, we take our time to learn about your requirements and build a deck that meets them without going beyond your financial restraints.
We Provide the Best Service in Industry​